6th April 2016
|
Hot Wheels to Release Retro Style Range
 They say men (and we're sure most women) are just children trapped in adult bodies and at Walton Bridge Garage we love our toys as much as the next person. As you grow older the toys you play with tend to evolve from toy cars to real cars and so the joy of racing an array of classic and super-cars along the kitchen counter tends to fade.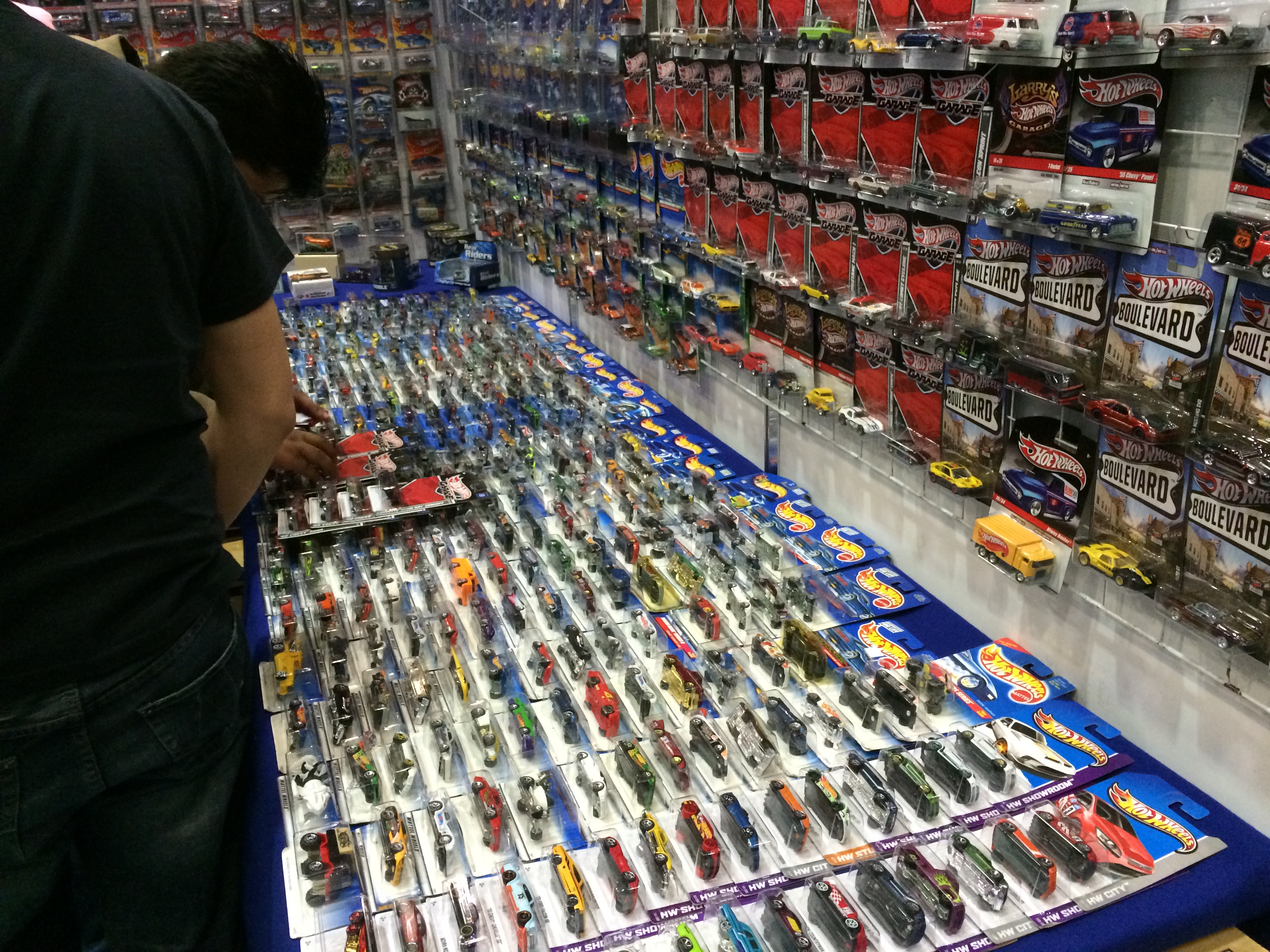 That said classic toy brands are big business when it comes to the adult market and the rarest can go for big bucks thanks to the feelings of nostalgia they evoke – who can put a price on feeling like a child again right?
So when you hark back to your days of care free living, for the majority there is only one brand that will spring to mind when it comes to cars, Hot Wheels.
Due to the reasonable pricing strategy and the absolutely mammoth variety Hot Wheels gave every child the option of playing together but with individual variety that sets you apart from the rest, whether it be a monster truck, Batmobile or Shelby Cobra.
Alas, if you didn't keep your Hot Wheels box fresh and packaged, and why would you, the chances are the wheels have long fallen off, they've been doomed to a dusty tomb beneath the sofa, or your mum has sold them on for 10p a piece down the local boot sale.
But fear not. Hot Wheels is re-releasing a number of classic designs as part of its 'Retro Style' series, complete with past packaging (ok a very accurate remake but close enough).
The new range is being sold exclusively with Target and the first release should be available as we SPEAK! This includes the 1968 Chevy El Camino, the choice motor from My Name is Earl, a 1984 Hurst Oldsmobile, the most indestructible car around – 1987 Toyota Pickup, VW SP2 plus a load more.
Hot Wheels will follow up with a 1980's Corvette, a 1985 Camaro IROC-Z (our personal favourite) and a Porsche 930! All of which would look awesome on your desk or on your dining room table, carving up the mahogany.
But it isn't just the cars that can take you for a spin down memory lane. The full Hot Wheels play sets are also available! From the Four-Lane Elimination, the Dash and Crash Speedway, to the Sto and Go.
Although for any Hot Wheels aficionado, probably the coolest is the Car-Go Race Hauler. The only way to store your collection, which itself doubles as a giant addition to your collection.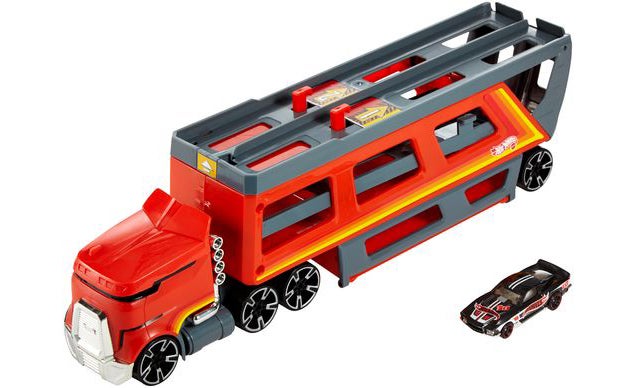 If this has left you, like us, bouncing off the walls with excitement, here's a video of some Lego cars getting crushed to bring you back to reality.
THIS SITE claims no credit for any images posted on this blog unless otherwise noted. Images on this blog are copyright to its respectful owners. If there is an image appearing on this blog that belongs to you and do not wish for it appear on this site, please E-mail with a link to said image and it will be promptly removed.