16th December 2015
|
A Barn Find Worth £120,000!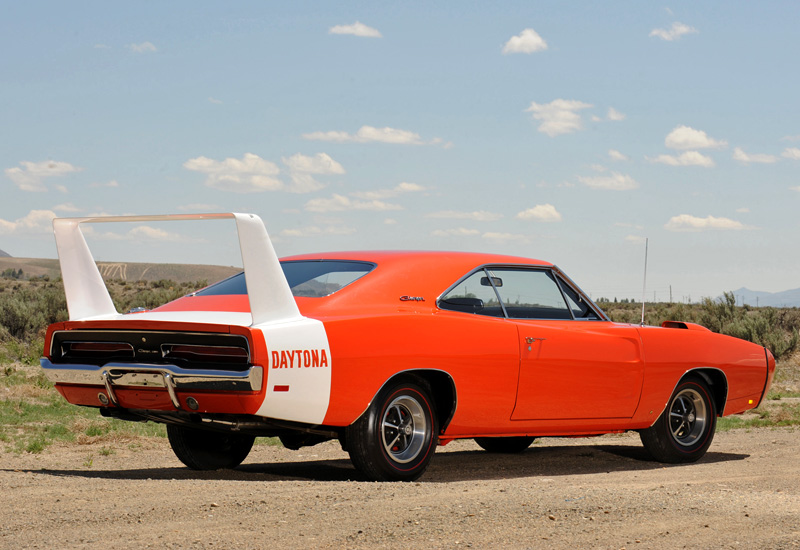 They say one man's junk is another man's treasure and rise in popularity of bargain hunting shows has proved, that if you dig around enough storage containers or old out houses, you'll eventually find something worth a bit of money.
Well Charlie Lyons, owner of an American restoration shop did just that when he was tipped off about a two-owner 1969 Dodge Charger Daytona. Now many of us will be familiar with the Dodge Charger, the American icon is immediately recognisable due to the body shape and for our younger readers, its appearance in Fast and the Furious. But the Daytona, although as distinctly shaped, is less well known when compared to its mainstream older brother.
Dodge built 560 Daytonas to evolve the Charger and make it fit to race for NASCAR, essentially just adding a huge wing and nose cone to the original model. The Daytona and its successor the Plymouth Superbird then dominated NASCAR raceways for a year and a half. Unfortunately the production model wasn't as well received due to the fact it was 18 feet long and hit every branch on the Dodge ugly tree on its way out, and with many dismantled its thought less than 400 remain today.
So when Charlie Lyons heard there was one with just two previous owners, sitting in a barn in Alabama, he headed straight down there. Needless to say it wasn't in mint condition when he arrived and in fact looked all but written off. It was first owned by the town judge who then sold it to its second owner some forty years ago.
The second owner was an 18 year old who bought it to drive to Spring Break in Panama City, Florida, so in fact it's probably in quite good nick considering the number of spewing youngsters it's had in and around it. He obviously added the flames and the scallops trimmed in white, to make it look totally radical man.
But other than that the Daytona is completely stock with matching numbers throughout, R4 Charger Red paint and a white tail, bucket seats, and just 20,553 miles on the Magnum V8.
Despite the considerable amount of wear and tear, the Daytona is expected to sell at auction for $150,000 to $180,000 (£100-£120,000). That might sound crazy, but this perfectly restored model recently sold at auction for just under £600,000!
THIS SITE claims no credit for any images posted on this blog unless otherwise noted. Images on this blog are copyright to its respectful owners. If there is an image appearing on this blog that belongs to you and do not wish for it appear on this site, please E-mail with a link to said image and it will be promptly removed.