17th May 2017
|
Flying Cars to Hit the Skies by 2020
Flying cars have fascinated people for years and the idea of the average person being able to take to the skies is one that fills anyone with excitement and at Walton Bridge Garage we can only imagine that the joy of an open sky is the only thing that could trump the joy of the open road.
Film depictions, such as the Fifth Element, of streets in the sky populated with hover craft like automobiles, have long been a dream and indicator of "the future". But flying cars are an area that a number of high profile names are concentrating on.
Honda, Uber, Kitty Hawk and Ehang are among some of the biggest contenders to reach the finish line first. But the line is still a long way away. Although the technology is advancing at a frightening pace, the regulations around how flying cars would work in the day to day is a minefield.
You just have to look at the trouble Uber are having with automated cars on the road, let alone the sky, to see the hurdles that new technology mixed with old infrastructure create.
It cost an extreme amount of money and there are an abundance of regulatory hoops to jump through, it's taken the HondaJet 12 years alone to go from first proof flight to being certified by the FAA.
But regardless, Toyota are now throwing their hat into the ring – backing a group working on what is essentially a large drone like electric vehicle. It's called the Skydrive and the guys behind it are Cartivator, a 30-strong startup from Tokushima University.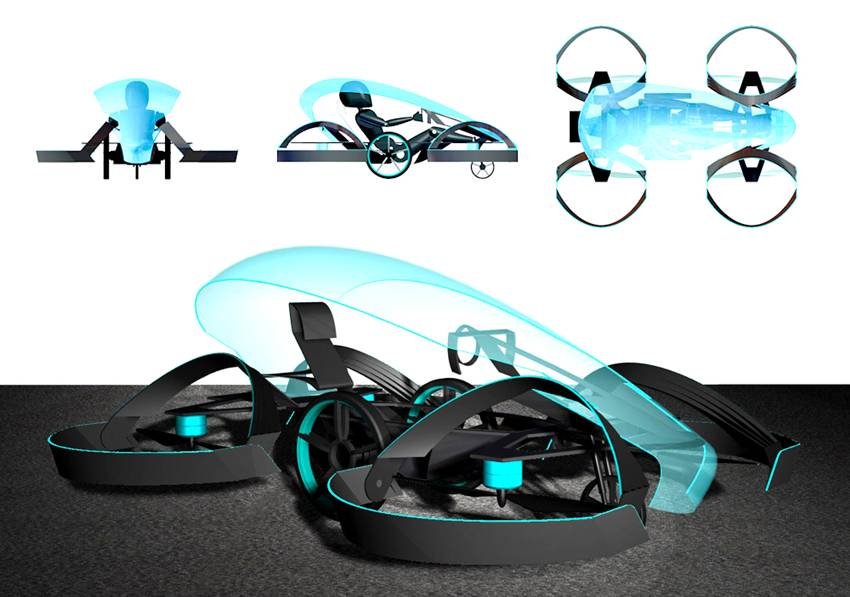 It will top about 62mph at a altitude of around 10 meters and they intend to have it commercialized by the year 2020, a tall order.
It would be the world's smallest flying electric vehicle and would have the ability to take off from public roads. Toyota seem keen and are into the project to the tune of around £270,000 with the addition of the support of their engineers.
So watch the space, or skies, because they plan to light the Olympic torch at the 2020 Tokyo Olympics using a Skydrive – slightly more impressive than Callum Airlie, Jordan Duckitt and Cameron MacRitchie.
THIS SITE claims no credit for any images posted on this blog unless otherwise noted. Images on this blog are copyright to its respectful owners. If there is an image appearing on this blog that belongs to you and do not wish for it appear on this site, please E-mail with a link to said image and it will be promptly removed.